While national lockdowns forced unprecedented numbers of employees to work remotely for the first time, with many employers committing to working-from-home policies until at least spring 2021, few expect the situation to become universally permanent. Instead, the general consensus centres on a move towards a more hybrid approach in a post-vaccine medium term. This means the role of the office will shift from being the productive heart of an organisation, in which the majority of employees work from 9 am to 5 pm five days a week, to becoming a social, collaborative, and innovation hub, which is visited possibly two or three times a week or even just when necessary.
Our research appears to back up such predictions. It reveals that a mere 4% of those surveyed anticipate that remote working will be undertaken on a permanent basis, but with almost seven out of ten expecting there to be more flexibility around when employees come into the office. Just over a quarter (26%) anticipate staff will choose how and when they do so, while just under (24%) forecast they will be split into teams that will work in-house on alternate days. About 19% expect the workforce to come in on a part-time basis.
Changing world of rewards, benefits and perks
So what impact is this situation likely to have on employee rewards, benefits and perks, which are considered by many as important tools to attract, engage and retain employees? The effect, believes Iain Thomson, director of incentive and recognition at employee benefits specialist Sodexo Engage, will be different for each category. Rewards, or remuneration, according to the UK's Chartered Institute of Personnel and Development, is used as an umbrella term to cover everything an employee receives with a financial component.
This ranges from basic or variable pay and bonuses to a wider benefits package, which includes things like pensions and paid leave. These are important in that they act as the key, foundational offerings by which employees and job candidates benchmark the offerings of a given organisation with the rest of the market, says Thomson. Benefits, on the other hand, are non-cash provisions that are often provided to recognise high performance or an individual's value.
They may either incur a financial cost for employers, such as company cars and cinema vouchers, or not, as in the case of flexible working. "But most offer tax advantages for both employers and employees across many countries," says Emanuela Nespoli, partner at Italian law firm Toffoletto De Luca Tamajo and chair of the Ius Laboris Pay and Benefits Expert Group.
They are usually made available as part of a menu of options from which staff can choose and the popularity of each is "very linked to an employee's age", she adds. For instance, while employees in their 30s and 40s are frequently more interested in free or subsidised childcare, older workers generally focus on things like pensions and health insurance.
Perks, meanwhile, are generally considered as nice-to-haves and include things like dress-down Fridays or free tea, coffee and fruit in the workplace. They are often linked to a company's brand with, for example, a fitness company offering staff free gym membership or a restaurant providing discounted food.
Importance of driving engagement
But as Alexia Roberts, head of people at property group Bruntwood, points out: "It's difficult to say which of the three is more important as they have different levels of significance at different points in the employee life cycle, so it's important to balance them up.
But they're all a really good way of driving engagement and helping you stand out from other employers." Since the start of the pandemic though, she has seen a shift in the kinds of benefits and perks that employees are after. "COVID has been a watershed moment and a time for people to think more about what they want from work," she says. "This means they're leaning away from novelty perks, such as pool tables, towards more practical, meaningful lifestyle benefits that are focused heavily on wellbeing."
As a result, the company has developed a so-called PERMA wellbeing strategy focused on "positive feelings, engagement, relationships, meaning and accomplishment", which is built on the four key pillars of financial, physical, social and mental or emotional support. On the financial side of the equation, for instance, Bruntwood has introduced a savings club and pensions training focused on saving for the future, the aim being to help staff improve their financial management skills and boost their financial security.
On mental and emotional wellbeing, access has been provided to the Health Assured app to enable employees to create their own bespoke mental wellbeing checklists. The company is also offering mental health awareness refresher training. "It's about driving engagement, but also shaping cultural habits," says Roberts. "Having a supportive culture has always been an important part of our company brand, but we're strengthening it by building these programmes and networks, which is an ideal opportunity to demonstrate we're living out our company values."
Most [benefits] offer tax advantages for both employers and employees across many countries
Pay & Benefits - Restructuring & Labour Relations - Pensions
Back to the future
Thomson is also seeing much more value now being placed on traditional benefits, such as pensions, employee assistance programmes, and support for childcare, which have a "real impact on how employees manage their day-to-day lives". Moreover, he says, before the pandemic, experiences or things you wouldn't necessarily buy yourself, such as a family day out, had become popular among staff due to the bragging rights they provided, especially among younger demographics.
During the pandemic though, they lost their appeal for obvious reasons, not least as people took a step back to value the more fundamental things in life, such as time with family and friends. "We've seen a shift back towards utilitarian benefits, such as supermarket vouchers, and luxury items you can enjoy at home, like new TVs and hot tubs," says Thomson.
Interestingly, he believes that rather than remote working being seen as a benefit, over time the office will be valued as a social and collaboration hub, something that would appear to militate against employers closing all their sites down to save money.
The definition of flexible working, on the other hand, will become broader and more based on output. Nespoli agrees. "The paradigm of work will start to change and employees won't be paid for their time; instead payment will be linked to results," she says. "So, when developing bonus schemes and incentive plans, it will mean setting appropriate key performance indicators that link to an employee's output and the performance of the company, which could improve productivity and be a win-win for everyone."
Ken Charman, chief executive of digital rewards provider uFlexReward, a Unilever spinout, has a slightly different take, believing a market shake-up is coming in the new digital economy as large enterprises attempt to compete with startups for young talent.
The paradigm of work will start to change, and employees won't be paid for their time – instead payment will be linked to results
Pay & Benefits - Restructuring & Labour Relations - Pensions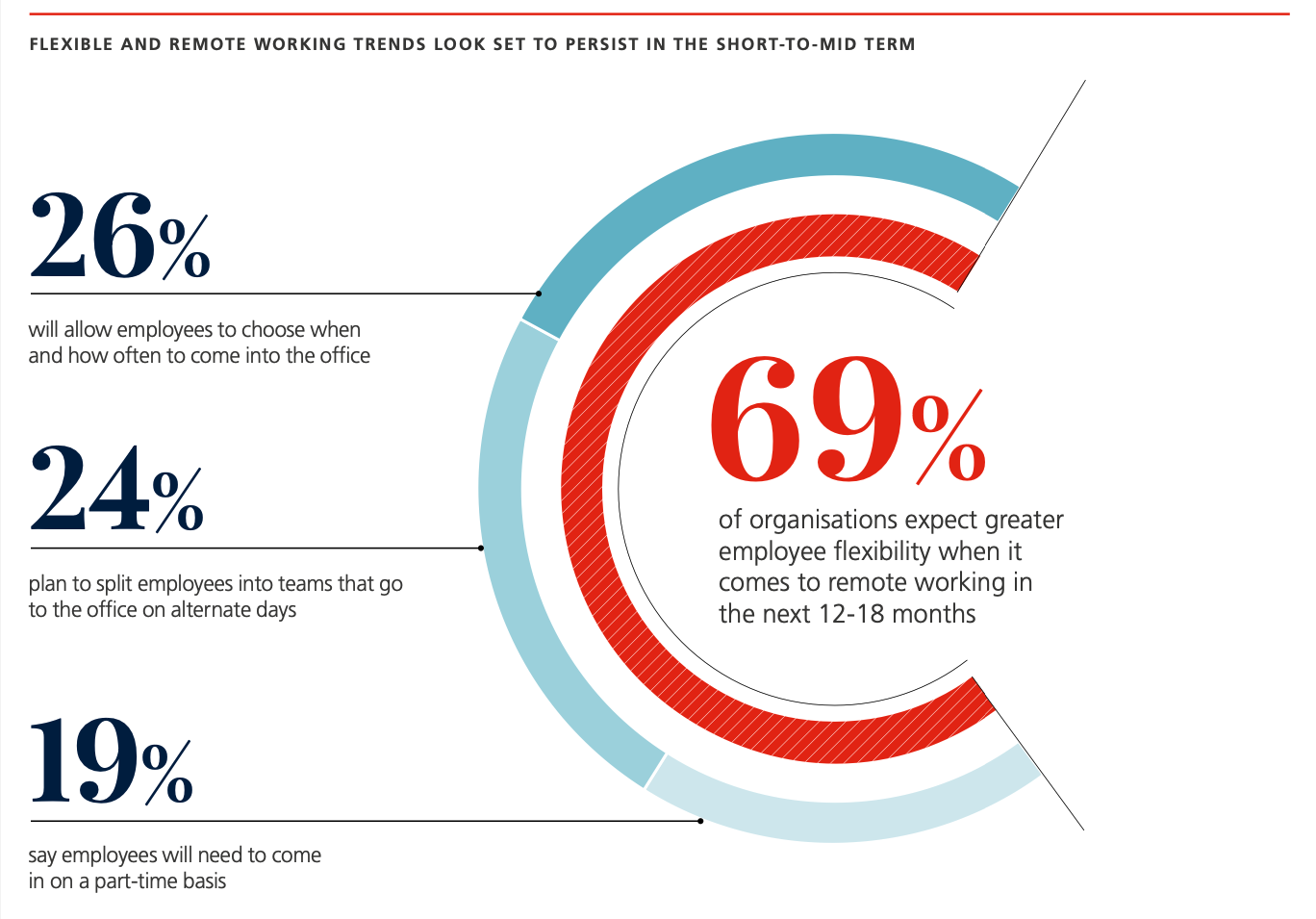 Benefits are dead: long live benefits
"The startup community is turning its back on traditional benefits," he says. "It's much more about giving people a higher basic wage and then they decide for themselves what they want to spend it on, rather than having to choose from a catalogue of benefit options."
This means that for financial benefits, such as pensions and health insurance, employees invest in their own private schemes, which are portable from employer to employer. Another driver behind this approach, Charman believes, is that from next year a number of large organisations will start offering staff enticements to adopt an internal contractor model. In this scenario, although still permanent employees, they will be assigned to projects and, rather than having regular hours and standard incomes, will be paid based on the number of hours worked each month.
They will also receive a skills allowance to ensure they are kept up to date. But Thomson disagrees. While he acknowledges that financial benefits tend to be quite static, he also expects employers to become much more imaginative about how they provide non-financial benefits and perks to engage their staff. For example, rather than providing fruit in the office, he suggests periodically surprising home workers with a fruit basket or healthy snack as "it reminds them that you're thinking about them and encouraging their wellness".
The point is, he concludes: "It's very difficult to drive behaviours or emotion with just a base salary. Offering benefits or perks drives engagement and incentivises people in a way that just providing them with money never could."