A diverse workforce
Much great work is being done by employers around the world now on diversity and inclusion, as this is seen not only as positive for workers, but a good thing for the health and creativity of a business. It also fits into a strategy to encourage the recruitment of talented people and to ensure they stick around once they see that the culture is open, welcoming and progressive.
Protected characteristics
It's no secret that an individual's characteristics can influence their treatment and how they advance within the workplace and for this reason, some identity indicators are typically protected by law. These vary by country, but often include the following key areas: race, national, social or ethnic origin, physical appearance, disability, gender, pregnancy, family status, sexual orientation and identity, age, political opinions, religion, beliefs, philosophy and trade union membership. However, this does vary considerably around the world, with some parts of the world still lacking significantly equality laws.
On this page we periodically put the spotlight on the law and legal developments relating to certain protected characteristics in the countries in which we operate.
Gender discrimination
The gender pay gap globally is estimated at 23% and this year, the continued effects of the COVID-19 pandemic have compounded and deepened pre-existing inequality as women have taken on the majority share of the increased caring burden. One key step in addressing this ongoing inequality is transparency around pay rates. Many governments worldwide now require employers, particularly larger ones, to report on gender pay differences within their organisations.
Ius Laboris lawyers in over 40 countries have compiled the map below, detailing whether gender pay reporting duties exist in their jurisdictions, and if so, what they are.
Gender pay gap map
This map shows at glance which countries currently have reporting obligations in place for employers in relations to what men and women are paid in their organisations.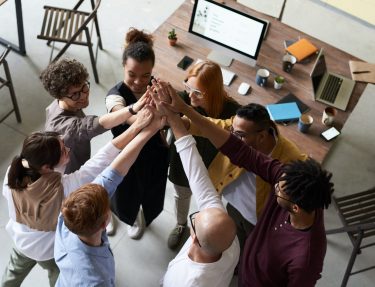 Diversity monitoring:
a global view
In some countries, collecting data from employees on race, ethnicity, religious belief or sexual orientation can fall foul of data privacy laws. Ius Laboris lawyers have analysed how data protection laws in their countries can impact on an organisation's diversity monitoring ambitions.
Sexual harassment definitions
Different countries have various ways of looking at the issue of sexual harassment, and different ways to define it. The chart below covers over 50 countries. You can search the name of a country, or more than one country in the search box below, to bring up the details you need.
Recent developments
team
Get in touch with our experts
Lucy advises on the full range of employment issues with a focus on legal and strategic advice on redundancies/restructuring; sensitive terminations and practical advice on the operation of TUPE and Chair of our Expert Group on Discrimination, covering 59 countries. You can contact her on any issue to do with the topics discussed on this page. You can also contact Sam Everatt, Executive Director of Ius Laboris to be put in touch with a law firm within our alliance, on this or any other employment-related topic.
Please contact us should you have any questions or require legal advice on any discrimination related issues.